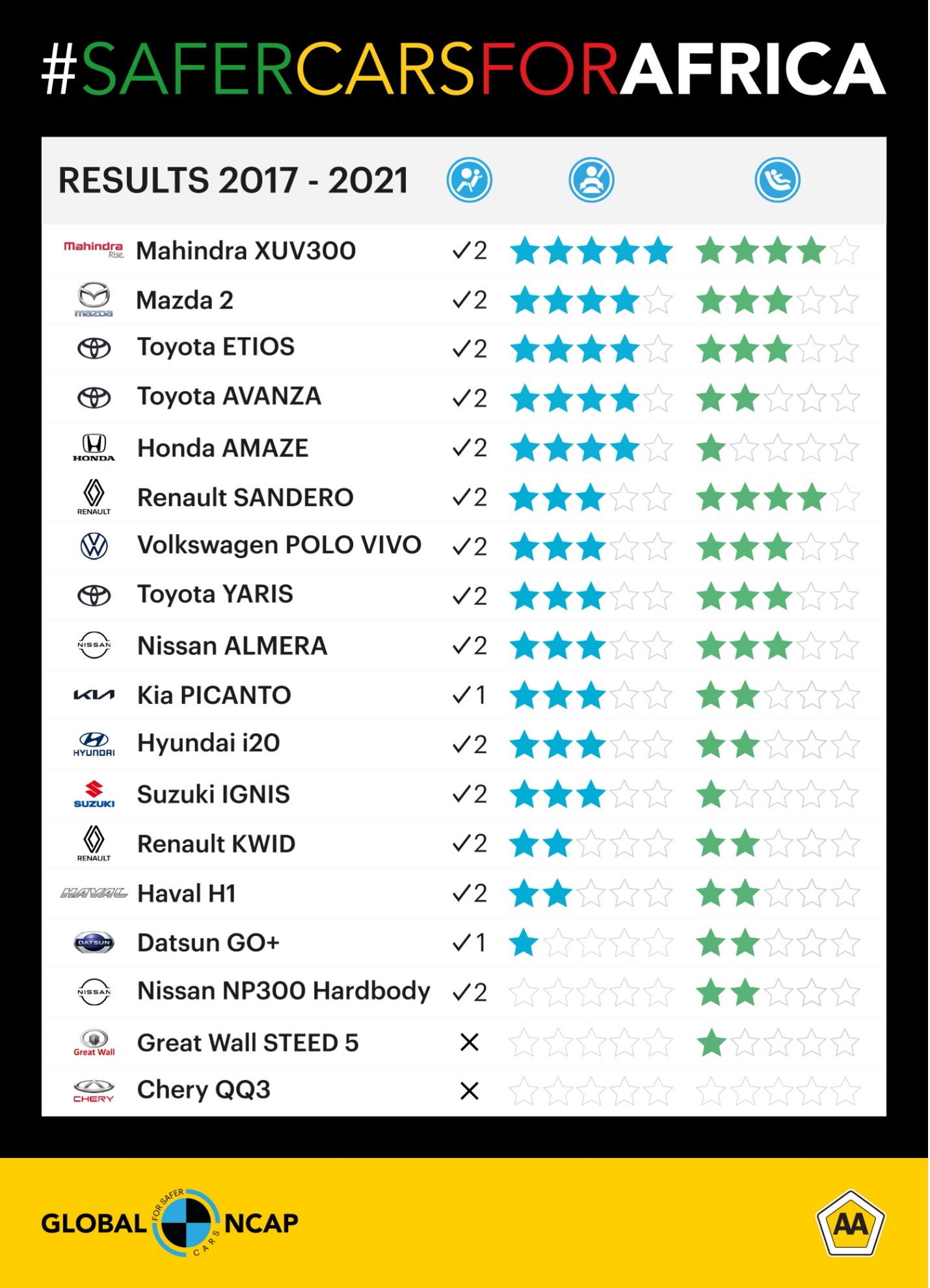 LATEST #SAFERCARSFORAFRICA crash test results
Mazda 2 reaches four stars and Nissan Almera three stars for adult occupant protection
Global NCAP and the Automobile Association of South Africa launch a new round of #SaferCarsForAfrica crash test results today with the welcome support of the FIA Foundation and Bloomberg Philanthropies.
Both models showed seat failures during testing, the Nissan with a seat detachment and the Mazda with a backrest failure. Although these did not have significant effects on our assessment ratings, which are based on injury criteria, the failures are of serious concern and Global NCAP has raised them with each manufacturer as a matter of urgency.
Both models were equipped with ISOFIX anchorages and combined with effective Child Restraint Systems (CRS) showed good protection in the dynamic test. Neither vehicle offers the possibility of disconnecting the passengerairbag when a rearward facing CRS is installed in the passenger seat.
Crash test 2021 December explainer video
Mazda 2
The Mazda 2 with driver and passenger airbags achieved four stars for adult occupant protection and three stars for children.
Nissan Almera
The Nissan Almera with driver and passenger airbags scored three stars for adult occupants and three stars for children.