Get personal armed security for only R35/month
Download the App and subscribe now
JOIN TODAY
AA MEMBERSHIP 
Get complete peace of mind on and off the road for as little as R8/day.
30+ BENEFITS
MORE THAN 30 BENEFITS
Enjoy more than 30 benefits with an AA Membership.
HANDBOOK
MEMBERSHIP HANDBOOK
Download the latest copy of our membership handbook.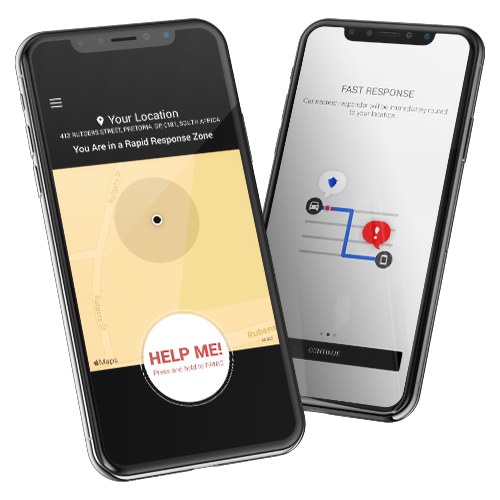 AA Armed Response App
 
Download the AA Armed Response App and get access to personal armed security for only R35/month. AA Members pay R25/month.
With AA Armed Response, you get the peace-of-mind that comes with knowing the AA is looking after you and your loved ones.
With a network of over 180 partners who will come to your aid when you feel unsafe, all you need to do is press the HELP ME button in the Armed Response App.
Now available on iOS, Android & Huawei
Rescue Me App
You can also download the Rescue Me App with additional benefits 
Download the AA App today and know you've got the AA with you, wherever your travels take you.
With the AA App you can:
Access emergency medical or roadside assistance, fast.
Subscribe to AA Armed Response. 
Mobile panic button
The AA App is your mobile panic button, giving you immediate access to emergency medical or roadside assistance when you need it most. When you activate a panic, your location details are shared with our Emergency Call Centre, and we will call you.
Your AA Membership card
The AA app is also the digital version of your Membership Card, so that you can claim your exclusive Member benefits and offers, simply and quickly, by using your phone. 
Now available on iOS and Android