Carnet de Passage en Douane
CALL ME BACK
I need help choosing a product
CPD enquiries please contact us on 011 799 1042  or email opombo@aasa.co.za
Carnet de Passage en Douane
Carnet de Passage en Douane (CPD) is the international customs document, which covers the temporary admission of motor vehicles. 
"Passport" for your car!
The Carnet de Passages en Douane, or CPD is an international customs declaration identifying the vehicle crossing country borders on its route. This action of crossing borders consequently may imply several temporary importations throughout the journey. It is also the internationally-recognized guarantee of the payment of any customs duties and import taxes chargeable if the vehicle is not re-exported or if any other problem arises. It facilitates travelers the entry into the country of final destination as well as a smooth and quicker border crossing, with fewer formalities, and without on-the-spot payment of guarantees in the countries in between while driving your vehicle to another country.
Only AIT/FIA automobile associations and appointed organisations can issue genuine CPD.  https://www.carnetdepassage.org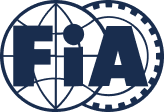 AASA is the official issuer to citizens of South Africa, Botswana, Namibia, Lesotho and Eswatini.  CPD is a legal requirement in many countries for allowing the entry of a vehicle into a country, as long as the entry is for a short period of time and in any case, no longer than one-year time. In the event that the vehicle is not removed within the imposed time frame, the country may claim from AASA all duties and taxes that would be required to permanently import the vehicle to that country. The carnet holder would be ultimately liable for these payments.  The role of the Customs Officers – upon entry of a vehicle, the Customs Officer stamps and signs the importation voucher and the same applies on exit of the same country, the export voucher is stamped and signed.
---
Advantage of Carnet de Passage (CPD)
Using a Carnet is an alternative to leaving a cash security deposit with a foreign government and reimbursement formalities.

Eliminates the need for national temporary importation documents

Facilitates entry formalities at border posts and port of entries. Most countries will accept carnets and some prefer to use their own documentation.
Carnet is available to all RSA citizens and applicants who have a car registered in South Africa. Non RSA citizens / permanent residents wishing to apply for a Carnet for a vehicle registered outside South Africa must apply through their club in country of residence.
---
What documents do I need for Carnet de Passage (CDP)
The following documents will be required in order for a Carnet to be processed:
Valid South African driving licence
South African identity document
Vehicle registration and license disk papers
Trailer / Caravan registration and licence disk papers (if towing a trailer / caravan) – Trailer's and caravans require their own Carnet and deposit
Cash deposit
---
Application form
DOWNLOAD the application form
Submit your application 2 weeks (minimum) prior to your departure date. Once AASA acknowledged your application, it takes between 2 – 5 working days to issue.  
---
Why do I need a cash deposit?
With every Carnet a cash deposit needs to be lodged with AASA.  Cash deposits are held in a non-interest bearing account until such time as the used Carnet is returned to AASA Head Office and the "Certificate of Location" (the last page inside the carnet booklet) is stamped by either SA police or SA customs on return from the trip 
To determine the deposit amount required, the following will be taken into account:
Country where vehicle is registered.
RSA citizen versus Non-RSA citizen
Countries to be visited.
Current value of vehicle.
Duration of trip.
Will the vehicle be returning to country of registration?
Quote will be provided upon receipt of a completed application form together with required documents – application to be emailed to Odette Pombo – opombo@aasa.co.za
---
Carnet de Passage Fees
You will use one (1) page per country you enter (don't forget to include countries on your return trip).  Carnets are available in 5-page, 10-page or 25-page booklets.  Calculate how many countries you will be travelling through to determine type of Carnet booklet required.
Price List 2022
Validity period                             Total (R) incl. VAT
5 page – 3 months                       R 4,400.00
5 page – 6 months                       R 4,650.00
5 page – 12 months                     R 4,900.00
10 page – 3 months                     R 4,750.00
10 page – 6 months                     R 5,000.00
10 page – 12 months                   R 5,400.00
25 page – 1 year (one fee)          R 6,050.00
---
Carnet de Passage(CPD)
In the event of a claim from the customs authorities (which must be notified within one year of the expiry of the carnet in accordance with the terms of the international conventions) due to the non-discharge of a CPD, the guarantor association has one year in which to provide proof or re-exportation of the vehicle.  Customs stamps of countries subsequently visited and other documentary evidence may constitute proof of re-exportation.  Proof may also be provided in the form of the "Certificate of Location", included as the last page of the CPD, which may be completed by a customs official or police in South Africa, Botswana, Namibia, Lesotho or Eswatini.
---
I want to extend my trip (Substitution)
If you plan to extend your trip beyond the expiry date on the Carnet, you may contact us and request a "substitution". A fee will be charged on the new Carnet and your cash deposit will be carried over to the new Carnet.  Some countries may require that we obtain permission from their Custom Authorities prior to us issuing a replacement Carnet (AASA will advise)
---
When do I get my cash back?
Once you have returned home from your trip you need to courier (to ensure prompt delivery) the Carnet back to AASA head office in order to have the cash deposit refunded. A properly discharged Carnet should have an entry and exit stamp for every foreign country visited on the stub of each page used. The "Certificate of Location", the last page inside the Carnet, should be stamped by SA Customs on entry, confirming the final destination of the vehicle. It is proof to AASA that the vehicle is back in South Africa. It may also be stamped at your nearest police station. "Certificate of Location" is compulsory and must be completed following visits to Egypt, India, Pakistan and Turkey as proof that your vehicle left the country.  Note:  You will not get your deposit back if the "Certificate of Location" is not completed after visiting these countries.
---
Foreign Carnet de Passage (CPD)
Foreign registered vehicles in South Africa, Namibia, Botswana, Lesotho and Eswatini
Carnets issued for vehicles entering South Africa on a temporary basis are normally valid for one year. If the Carnet holder wishes to keep the vehicle in RSA for a further year, permission must be granted by the South African Revenue Service. This is arranged for you by AASA Head Office. The process is known as "substitution"
---
How do I get replacement Foreign Carnet de Passage (CPD)
DOWNLOAD application form here
Upload with application
Copy of Carnet page showing entry into RSA or Namibia

Copy of Carnet holder's passport
Process
Application will be sent to SARS

If approved, a fee of R850 is payable.

You will be required to contact your issuing club to make arrangements for the new Carnet.

Once you have the new Carnet, you have to book an appointment with a Customs official at your nearest customs office. Both Carnet booklets (old & new), approval letter and the vehicle must be presented to Customs official in order for them to stamp both Carnets (exit stamp on old Carnet and entry stamp the new Carnet).

Email AASA a copy of both the old and new Carnets showing the customs stamps.  This will be sent to SARS head office for their records and can be used as proof for claim withdrawal in the event that there is a claim for duties and taxes against the old carnet.    
If the application is declined, AASA will advise