AA Research Reports
Research reports covering all aspects of mobility in South Africa
CALL ME BACK
I need help choosing a product
State Of Security Reports
ELVS Reports
The Automobile Association (AA) researchers the safety features on entry-level vehicles annually. The report investigates the safety features as listed in the brochures of the vehicles being researched.
Vehicles are selected purely on price. In 2020 new vehicles valued at R200 000 or less were reviewed. In 2019, new vehicles valued at R180 000 were included. The entry value for vehicles is adjusted in line with inflation annually.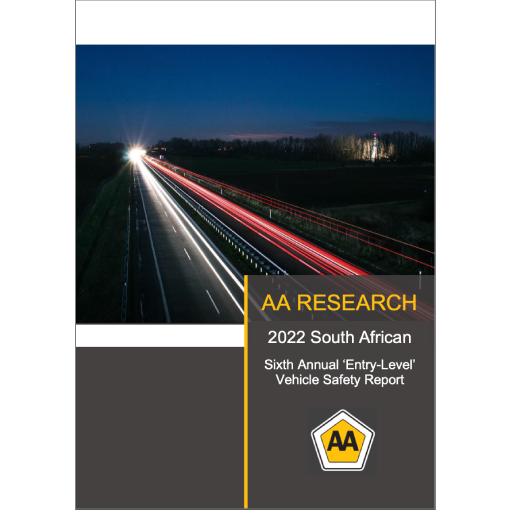 Kinsey Reports
The AA-Kinsey Report provides information on spare parts pricing for a range of vehicles. The report is compiled annually, updating vehicles listed, as well as adjusted following from the previous year.
About the AA-Kinsey Report
Starting 30 years ago, Malcolm Kinsey first approached a dealership for parts prices based on personal experience driving and racing his own vehicles. Following from an enquiry into the parts for a specific vehicle, Malcolm decided to make a list for all entries in the 1990 SAGMJ Car of the Year competition.
Later after this data was published, he was asked if he would be doing the same exercise the following year, and that was the start of what would become known as the Kinsey Report. In 2019, the Automobile Association began its partnership with Malcolm, and the report is now known as the AA-Kinsey Report.
The methodology has not changed much: all entries in the AA-Kinsey Report have quotes done in writing, with local dealers filling in a form giving their suggested retail price including VAT. No importer or manufacturer has ever been involved unless