ADDITIONAL QUALIFICATIONS
APPRENTICESHIPS AND LEARNERSHIPS
Be in the driver's seat of your career!
When it comes to your future, make sure you drive your success. Enrol at the AA Technical College today and accelerate your career in the motor-related industry.
We offer accredited industry relevant training at our colleges in Gauteng and the Western Cape.
Facilities and Campus Locations
Theoretical learning takes place in classrooms, while hands-on practical training takes place in our fully equipped training workshop. We work with employers to increase the hands-on industry experience and employment opportunities of our learners.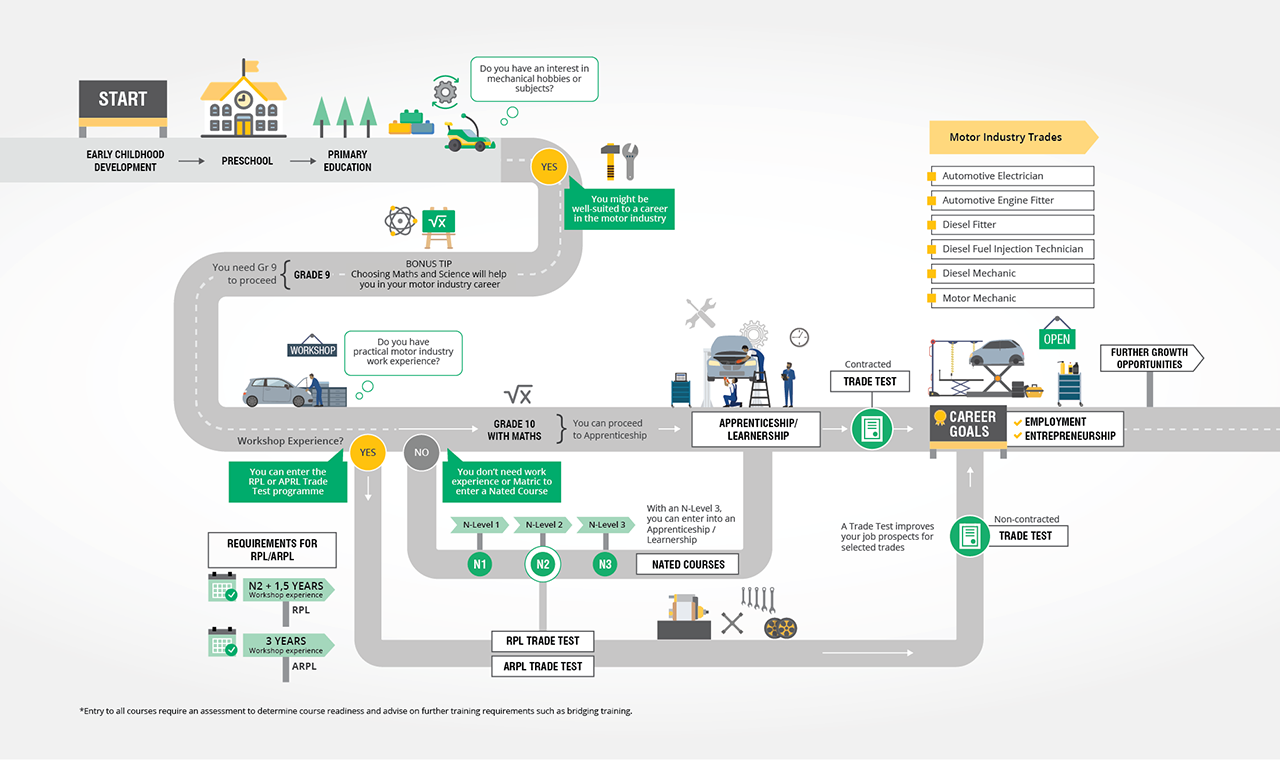 Engineering Studies
---

Complete your Motor Trade Course (Gauteng only). (Umalusi/DHET accredited)
RPL and ARPL
---

Get your Red Seal Certificate at the AA Technical College. (QCTO)
Apprenticeships and Learnerships
---

For employers who would like to improve their workforce's education. (QCTO/MerSETA)
Additional qualifications
---

Coming soon
Get in touch with the AA Technical College today
Contact us for more information about our courses and programmes. Site visits welcome by appointment.
Get in touch with the AA Technical College