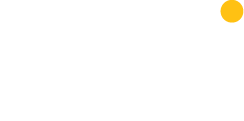 Frequently asked questions
CALL ME BACK
I need help choosing a product
1. What is AA Rem-i Amica?
Rem-i Amica is a wearable GSM-enabled panic button that summons emergency medical or security services at the press of a button.
2. Where does Rem-i Amica work? (e.g. only in SA or anywhere in the world?)
The unit can work anywhere in the world depending on whether you have international roaming or not. However, the security and emergency medical services are only available in South Africa. The Rem-i Amica also serves as a tracking device and this function can be used anywhere in the world.
3. How much is the Rem-i Amica subscription?
R49 (Incl VAT) per month.
4. How much does the Rem-i Amica device cost?
R1 999 (Incl VAT) once off
5. Where can I purchase the Rem-i Amica subscription and device?
6. Is this a 12, 24 or 36 month contract?
The Rem-i Amica is not contract-based; the subscription can be cancelled at any time.
7. I am not an AA Member, can I purchase the Rem-i Amica and subscribe to the service?
Yes, anyone can subscribe.
8. Can I use the device without the subscription?
No, the device requires a subscription.
9. Can I buy a device with a subscription for my family, friends or employees?
Yes, you can buy the device for anyone. Once purchased, the same subscription fees apply to each device.
10. How do I activate my device?
2. Test your device to make sure it is working.
11. How many devices can I have on my subscription?
You can purchase any number of Rem-i Amica devices, but each device requires a separate subscription.
12. What happens if I need security assistance or emergency medical support?
Press the button on the Rem-i Amica device for about three seconds until it vibrates. This activates the emergency response protocols, including sending a notification to the security control room.
13. Do I need to have a smartphone to use the device?
The Rem-i Amica is a fully stand-alone device. You don't need a smartphone to activate a panic, but you need to set up your device in the Rem-i App.
14. Do I need an e-mail address to subscribe?
Yes, your email address will be used as your username on the tracking portal.
15. Who can I contact for technical assistance?
For technical assistance you can contact the AA App Support Team on 011 799 5762.
16. Who can I contact for a faulty device?
Contact the AA App Support Team on 011 799 5762.
17. Who can I contact for general enquiries and debit orders?
For general enquiries and debit orders contact AA Customer Care on 011 799 1696.
18. Does the device come with a warranty?
Yes, the Rem-i Amica device has a 12-month warranty.
19. Can I give my device to my child when he/she goes on trips?
Yes, you can – and it will allow you to track them in real time.
20. What happens if there is no network in my area?
Network coverage is required for the device to operate. You must ensure the device is always charged.
21. Does the device work in rural areas where there are no street names?
Yes, the Rem-i Amica works in any location with 2G coverage.
22. What happens if my subscription is overdue and I need assistance?
We will cancel your subscription due to non-payment and you will not be assisted in an emergency situation.
23. Which security company do you use?
The security service is operated by our partner, CASi, which contracts more than 180 security service providers throughout South Africa.
24. How do I cancel the subscription?
You can cancel in the Rem-i App or you can contact 0861 000 234.
25. Can I re-use the device for another person?
Yes, but they need their own subscription.
26. How does the Rem-i Amica device activate a fall notification?
For a fall activation to be noted, the device must sense height, impact, and angle. The height of the fall must be above 1 meter, and the angle must change more than 45 degrees. Due to daily life activities or events, the device might detect an incorrect fall and will cause a false alarm. However, users can manually cancel the fall alert by pressing the Rem-i Amica panic button during its beeping.
27. How will you gain access to my property if I am unable to open for you?
If you are unable to provide our responders with access to your property in a specific scenario, it is extremely important that we have as much of your information on record as possible. The critical information that you will have to complete in the App on your profile includes:
Medical details
Emergency contacts
Access to home
We always recommend that you have listed an emergency contact who has the required access to your premises, especially if you require frail care or have the potential for a medical emergency within your home.
28. How long does the battery last?
Battery life is 3 – 7 days under normal use / dependant on usage.  The more the device is used / moving ( not in sleep mode ) the shorter the battery life will be
29. How often do you need to charge the device?
It is recommended that you should charge your device as you would charge your cell phone.   You will be alerted via SMS to a low battery state.
30. How do you know if the device is on?
The lights on the device will flash
31. How do you know if the device is fully charged?
If the device is charging in the cradle the light will go from red to green.  If charging on USB the blue light will be solid on while charging, once fully charged the light will be off or blinking slowly.
32. How long does it take for emergency services to respond to make contact with you?
Generally within 2 minutes or less.