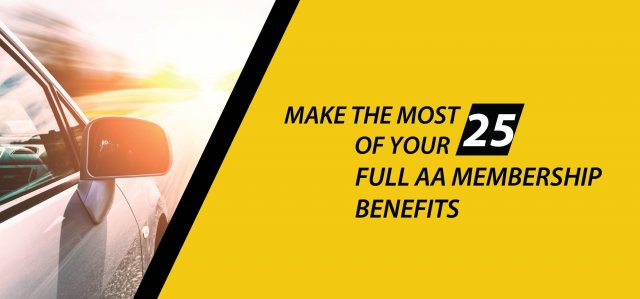 Do you know how many AA Member benefits you have? We've compiled a list of over 25 AA Member benefits for you to make the most out of your full AA Membership:
We cover YOU, not your car. You're covered even if you're driving someone else's car, even as a passenger.
Use the emergency button on the AA mobile app for emergency medical and roadside assistance.
Car hire if you break down over 100km from home or accommodation if you need to wait for repairs.
We'll tow your car to the nearest repair shop nearby OR
Tow your car long-distance* if it's not possible to repair it locally.
Whether you're involved in a crash or have an accident at home, get emergency medical assistance and transport for you, your passengers and your family.
Assistance and transport for medical emergencies at home for you and your family.
24/7/365 telephonic medical advice.
Accidental Death Cover worth R25,000 if you are 18 to 65 years old.
Book a holiday and save on exclusive travel packages for AA Members with AA Travel.
Get the AA Traveller, a FREE quarterly magazine packed with great travel stories, pictures and advice.
Save up to 40% on AA Membership for your partner or dependants under 25.
Pay ZERO excess after 3 months when you buy an AA Warranty product.
Free telephonic technical and legal advice related to motoring.
Member rates for accident- and attempted theft tows not covered by your benefits.
Not an AA Member yet?
Become a Member today and get access to all these AA Member Benefits. Join online today.
Battery tests and jump-starts when you need them.
Locksmith services if you have locked your keys in your car.
10 litres of fuel when you've run out.
We'll even change your tyre for you!
Free overnight storage of vehicles that have been towed.
We will tow your vehicle to a destination of your choice* or as per your insurers' requirements if you've have been in a crash.
Towing for pothole damage* to more than one tyre, when spares are not available.
If your car can't be driven because of attempted theft, we'll collect and deliver it* to wherever you want it.
Save up to 50% on armed response for you and three family members.
Best of all, the AA is here for you 24 hours, 7 days a week, 365 days a year.
* These benefits come with AA Advantage+