REM-i WASP
Security in your own hands
CALL ME BACK
I need help choosing a product
A WEARABLE, STAND-ALONE PANIC BUTTON
COMING SOON
The Rem-i Wasp is a small, wearable stand-alone panic device that provides you with security & medical assistance when you need it most. Take back control with this affordable panic solution which connects you to over 180 armed response partners.
Just press the button in an emergency and we will come to your exact location within minutes.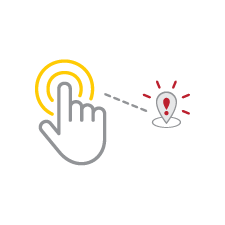 PRESS OF A BUTTON
Send a panic signal at the touch of a button, even when you're on the move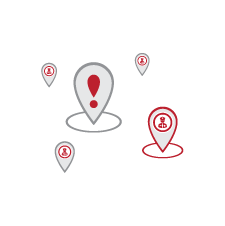 180 PARTNERS
Your panic signal is sent to a large network of armed guards in your immediate area
FAST RESPONSE
The closest available armed guard will respond and come to your aid within a few minutes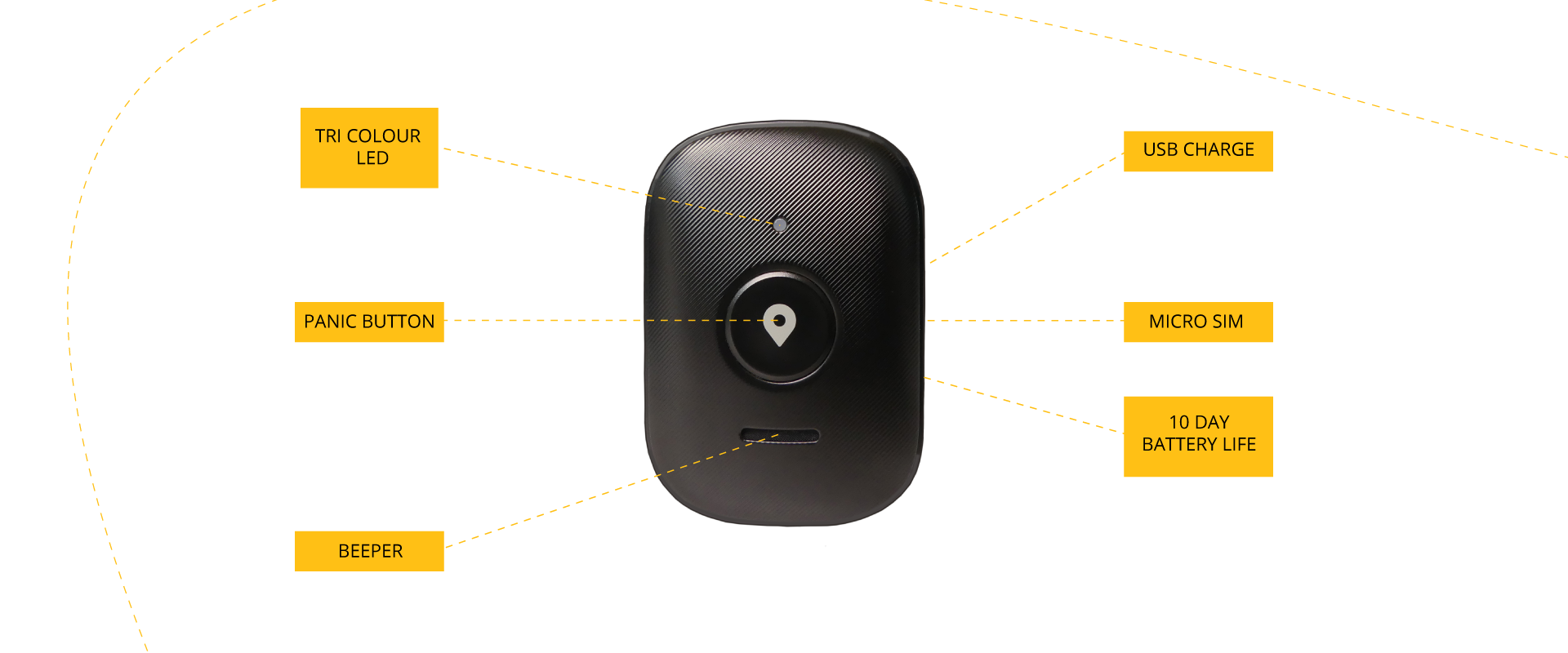 GPS TRACKING

GPS enabled tracking and tracing allows for location verification.
STAND-ALONE DEVICE
No phone required to send panic alerts with a pre-installed IoT Sim.
LIGHTWEIGHT
Small wearable device that can fit in your pocket, on a lanyard or key.
FULLY INTEGRATED

Full integration with over 180 Armed Response Partners across South Africa.
EASY SET UP VIA APP
Easily install the AMICA app and activate the AMICA subscription in-app or in-store.
24-HOUR EMERGENCY CALL CENTRE
Subscription includes 24/7 call centre assistance and tracking in real time after panic initiated.
LONG BATTERY LIFE

Up to 10 days battery life and receive low battery alerts.
WATER RESISTANT
Safe for outdoor use; small, rugged and inconspicuous design.
Ideal for athletes, elderly, children or anyone wanting the reassurance that their loved ones can be located in the case of an emergency. In case of an emergency the user presses the panic button for 2-10 seconds. A message is initiated indicating a panic event with date, time and location. Location message will be sent repeatedly giving a location update every 2 minutes for up to 20 minutes or until a Cancel message is received from your service provider.
The device is safe for outdoor use.
GLOBAL NAVIGATION SATELLITE SYSTEM
Global sim enables international use in 190 countries.
In South Africa, the personal tracker can activate an SOS signal, deploying emergency services such as armed or medical responses. Get access to a national network of armed responders and medical responders, from more than 180 partner companies. All alarms are managed and facilitated by the CASI 24-hour emergency management control room.
COMING SOON TO KEEP YOU SAFE
You are never alone with Rem-i WASP, brought to you by the Automobile Association of South Africa.